VRC Repair in Chippewa Falls, WI
Bucky Lift, Inc. is your partner for critical VRC repairs. We intend to keep your equipment safe and functional at all times, so you can continue your operations seamlessly. Whether your system is nonfunctional or is due for upkeep after years of diligent service, rest assured it's in good hands with our team.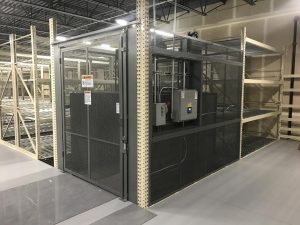 ---
VRC Repair
Bucky Lift, Inc. offers VRC repair services to Wisconsin, Minnesota, Iowa, Illinois, and the Eastern Dakotas. We offer you mechanical and electrical expertise, coupled with a thorough understanding of the system. Look to us for complete repairs in any capacity.
VRC Modification
VRC modification in Minnesota requires a permit. We're able to secure the proper permitting for VRC modification and can deliver the alterations that optimize it for your facilities. Whether it's a stand-alone lift system attached to a mezzanine or a system installed in a shaft, we'll ensure that you maximize its potential.
Electrical Work
In the elevator industry, electricians can't wire elevators. This principle holds true for VRCs as well. Our team has the ability to do all the electrical work for VRC repair in Wisconsin. This means there's no confusion about who is responsible for adjustments and fine-tuning the unit after it is installed.
---
Call for VRC Service
If you have a VRC system that's nonfunctional or requires repairs to restore its safety and integrity, contact the professionals at Bucky Lift, Inc. We strive to maximize your return on investment and maintain smooth material-handling within your facilities during installations and maintenance. Reach us today at (715) 720-8588.